Freshers Finale – Friday 13 October 2017!
It's coming… the party you've been waiting for… #LondonMetFreshers
Tickets and all event info here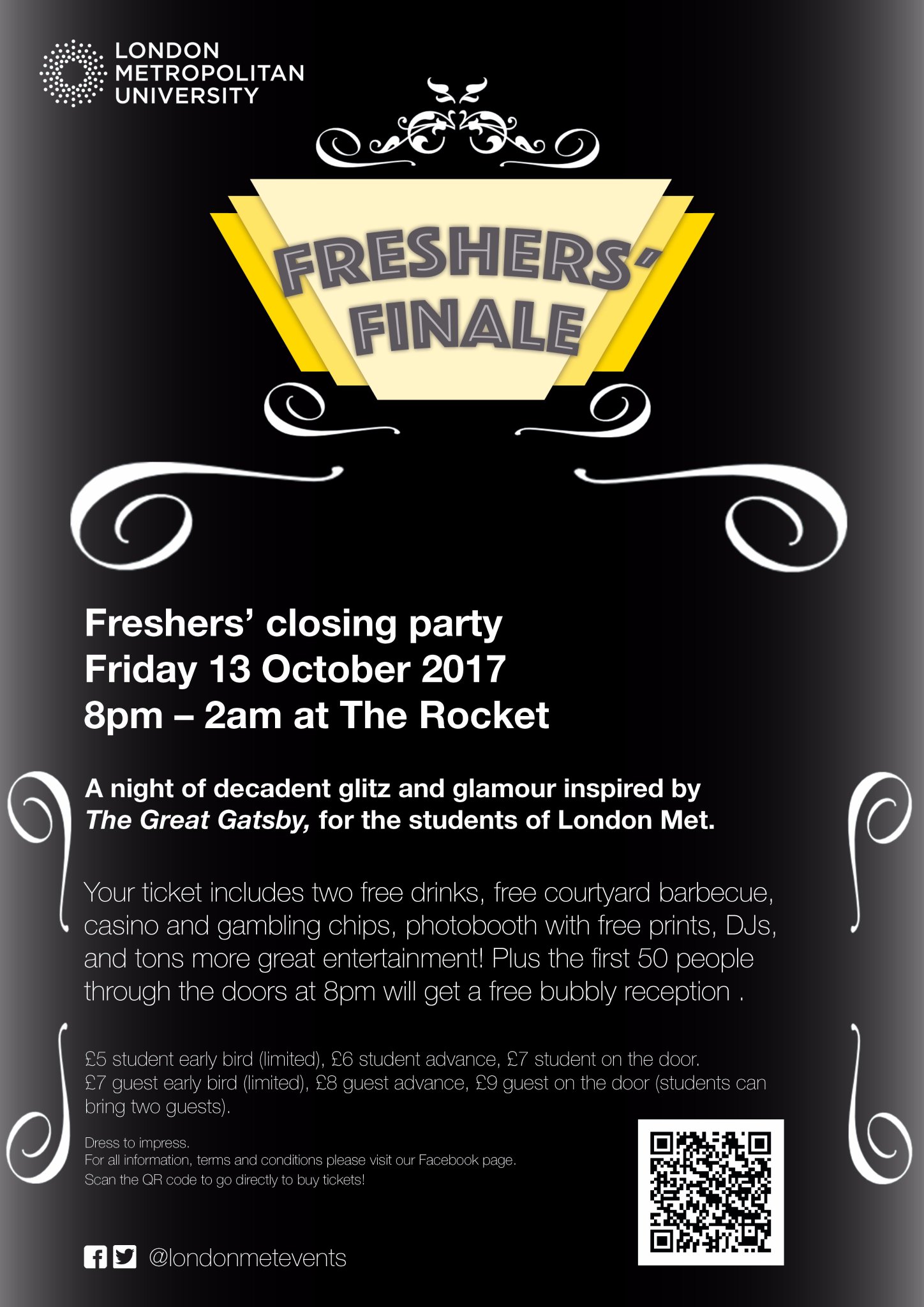 Posted on October 11, 2017, in All Events, October 2017, Uncategorized and tagged event, Freshers, freshers finale, london, london met, london metropolitan university, party, rocket complex, student, The Rocket. Bookmark the permalink. Leave a comment.